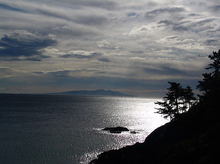 As usual I went out from Sakuraya with my children who go to school at 6:50am.
On the way to the beach I found a beautiful scene.
I could see Izu Oshima islannd over the shinning sea.
The sun sometimes shows us a fantastic world…..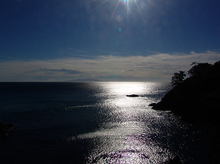 We usually see same sea everyday, but the nature always surprises us and make us realized the nature is great.
I was taking photos exciting in the beach nobody was there.
Please click these pictures and see big ones.
And also feel a wonderful nature.