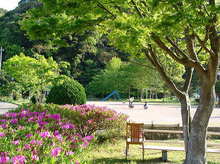 Today I went to meet my friend living in Rendaiji town in Shimoda.
When I passed by my car near a small park in this town, the green leaves were shining under the sun.
In Shimoda the spring had already come, so a lot of trees in the city and the mountains have green leaves.
In this park there were an old man and children playing together.
After that, I went to Shirahama beach……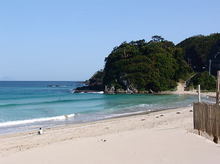 In the beach there was a man who were watching a blues sea alone.
A few days ago our guest came from Tokyo said,
" I have been to Okinawa, but I prefer Shimoda than Okinawa. There are beautiful mountains along the sea. Excellent and gorgeous !! "
In Shimoda a time goes very slowly and peacefully.