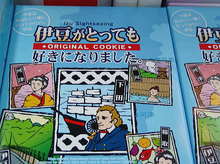 This morning, when I went to Shimoda station, I found this in a souvenir shop.
This Japanese means "I became to love Izu very much."
Yes, this is a cookie for a gift.
At that time I found the another similar name "I went to Izu."….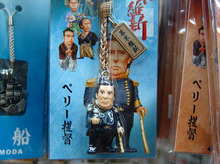 And one more thing, this is a strap of mobile phone.
This is Commodore Perry.
In Japan we can find a lot of kinds of souvenir at sightseeing places.
Would you like to buy a typical souvenir of Japan ?