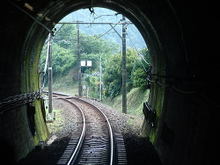 In these days we had sunny days like a summer in Shirahama, but it was very humid today.
By the way I took this picture from inside Izukyu train.
This train was going toward Rendaiji station after this tunnel.
When I came from Nagoya to Shimoda station on June 24th, I found it in this train…….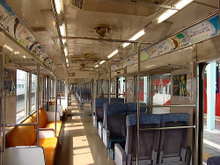 In Japan the train usually has advertisement on the top of train, but we could see the pictures drawn by the students of primary school in Shimoda on that day.
In the first stage I didn't notice it, but when I was getting off this train I found it in a lot of pictures.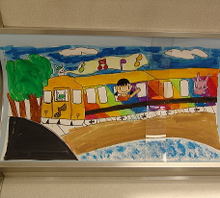 Yes, this picture is drawn by my daughter, Akari.
On the side of this picture I could see "5 grade of primary school.
Yes, my daughter drew this last year.
But I didn't know that she drew this.
After that I looked for my second daughter's picture in this train ……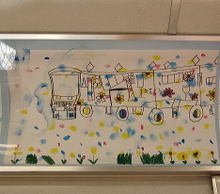 This is it !!
I think these two pictures are fantastic, excellent and full of dream.
Good job, Akari and Hikari !
But do you know that your pictures are in this train ?
I have never heard it !!