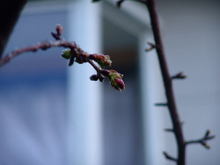 We had holidays for 5 days from January 18th and came back on 22nd, so I couldn't update my weblog.
Anyway, I took this picture before getting to depart on Jan 18th.
I was thinking that the Sakura tree had buds in this season.
And found it !
Can you see some small buds in this picture ?
I am going to show the picutre that I took today. …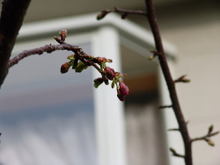 Wao !!
This tree had buds more !
These buds will change flowers in 2 or 3 days, I guess.
We have Sakura festival from February 5th every year.
This festival is very famous for its early beginning in Japan.
We, Japanese love Sakura very much and are looking forward to see a lot of flowers next month.