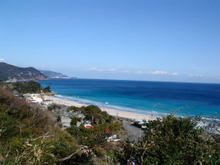 Today it was very warm and beautiful too !!
The color of Shirahama beach was too beautiful in these days.
I see this sea every day but I am never bored it like today.
By the way our Sakura tree has just had a flower for the first time this year. …..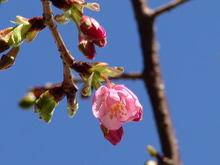 This is it !
This first flower is very lovely for me.
The newspaper said that Sakura blooming is faster one week that last year.
The spring has come to Izu, Shimoda !!