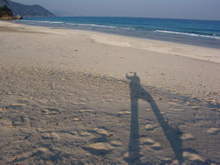 As I had a meeting today I went by walking.
When I was walking on the beach I found a loooooong shadow.
Of course it's mine.
But it looks like a giant, right ?
By the way I found the another thing ……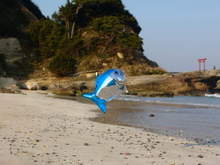 What's this ?
Who did leave it here ?
This is a baloon toy which we can buy when a festival is taking a place.
But there was nobody except me on this beach.
Will somebody get it back ?
It was very warm here in Shirahama today.