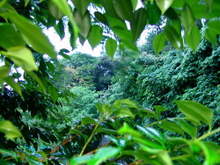 The busy Golden Week was finished at last today.
Thank you for staying at Sakuraya during Golden Week.
The weather was very good in the first half of GW, but we had a rain after May 4th.
It was truely regrettable for our guests in that period.
It's still raining in Shirahama today, but we may have a sun tomorrow.