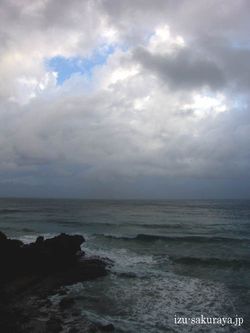 My daughters usually go to school by bus every morning, but I took them by car this morning. Because….
When I waked up at around 6:00 am it was rainy and windy outside.
I opend the screen to see outside there was strong wind blowing with heavy rain.
After breakfast I went to school with my daughters. when I was driving on the seaside road I was able to see the blue sky in the east sky.
"Yes, it will be sunny this afternoon as the weather forcast said".
But I suddenly had heavy rain again, because there still was a black cloud in the west sky.
It became sunny and very hot at all after that, it was amazing day today.