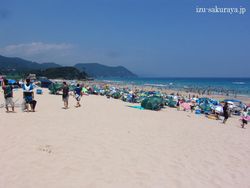 It was sunny and very hot again today.
When I went to the downtown I took some pictures on the beach.
The sea water temperature is getting warmer day by day, so it will be the best season for swimming in Shimoda.
You can click here to see the other photos.