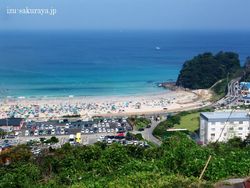 I took this picture on top of mountain behind Pension Sakuraya.
Today it was Sunday during Obon holiday in Japan and it was sunny here in Shirahama.
That's why there were a lot of people on the nearest beach "Shirahama."
Click here to see the other pictures I took today.