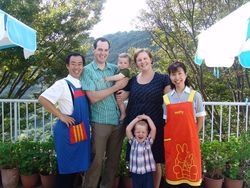 They came from Australia to Japan for the 1st time and stayed with us for 5 nights.
On 1st and 2nd day it was rainy here in Shimoda, but it had been sunny after that.
And they could have good time on the white sandy beach.
I asked them about Shirahama Beach and they said, …..