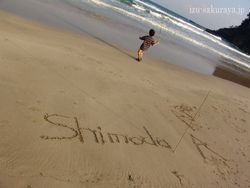 Today my son finished school at 2:30 PM.
As usual I went to pick up my son after school, and went to the beach together.
We played making art of shadow and hand writing on the sand.
It was fun!
Click here to see the other pictures which I took today.