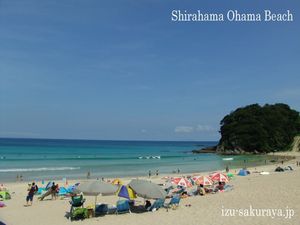 It was sunny and very hot again in Shimoda today.
After I finished cleaning up the guest rooms I went to the nearest beach to take photos.
It was the most crowded by people on the beach this summer.
I want to dive into that sea!!
Click here to see the other photos.
Pension Sakuraya in Shimoda, Japan