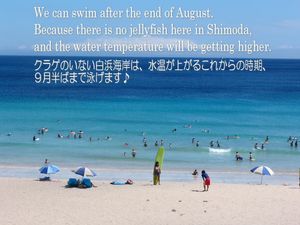 Do you know that there is no jellyfish here in Shimoda?
Yes, after the middle of August it will be the best season for swimming and snorkeling because we don't find out any jellyfishes and the sea water temperature will be getting higher.
Why don't you come and visit Shimoda from now?
The blue sea will welcome you!