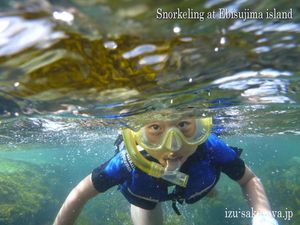 As we didn't have many customers
who had dinner tonight I went to Ebisujima island in Shimoda with my
son.
This is a very good point for children and beginners because there is a big tide
pool.
We could see a lot of fishes there!
Click here to see the photos which I took today.