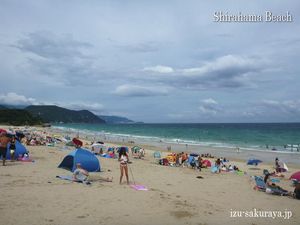 I went to the nearest beach Shirahama to take pictures.
We has a little strong north wind, but there were a lot of people on the beach.
This summer I have asked our customers about the jellyfish, but nobody saw it in Shirahama.
Click here to see the pictures which I took today.