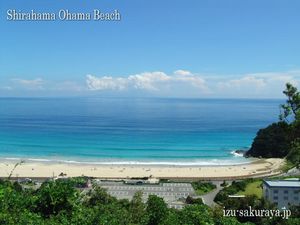 In these days the sun have been
sparkling and we have had perfect days in Shimoda.
Today I walked around
Shirahama beach and took some photos.
The blue pacific ocean was
inviting us.
I want to get into the water right now if we are not busy!
Click here to see the pictures which I took today.