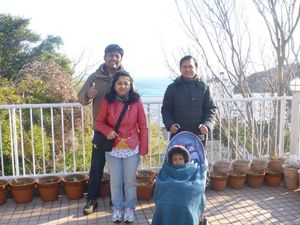 They are from India and live in Kawasaki city.
One of them has come to Shimoda on last September, and came to Shimoda
with his family again.
It was windy but sunny and we could see the beautiful sea after they checked
out.
We look forward to meeting you again.
Thank you for staying with us.