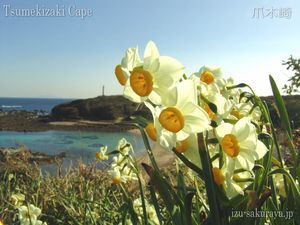 Today I walked to Tsumekizaki cape in Shimoda to see the flowers of narcissus.
This festival has been held since last December 20th, and now it is good timing to see the fully blooming there.
It was sunny and we didn't have cold wind, so it was very warm here in Shimoda.
I took some pictures on the way to Tsumekizaki.