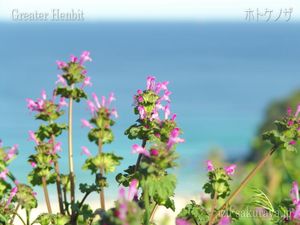 It was very very warm here in
Shimoda today, and we could see Amagi mountains and Izu Seven Islands
clearly.
When I walked on the top of mountain behind Pension Sakuraya I
found out a lot of small flowers called Greater Henbit ( or Lamium
amplexicaule?).
This flower is one of messengers of Spring!!