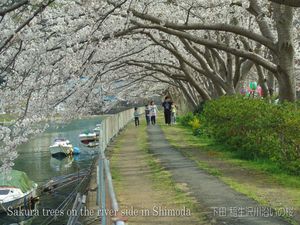 I went to the Sakura Park on the river side in
Shimoda.
There are a lot of Sakura trees along the river, and they are
fully blooming now.
Ths week is the best timing to see Sakura blossom in
Shimoda.
Click here to see the pictures which I took today.