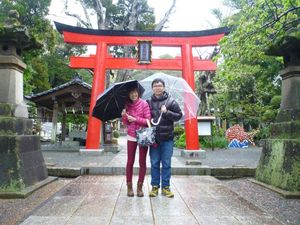 They came from Taiwan and stayed for 1 night
at Sakuraya.
They have come to Japan for many times, but it was a first
time for them to come to Shimoda.
We are very sorry, but it had been
rainy during their stay.
One of them, he speaks Japanese very well, so we could have a good comunication in Japanese.
Thank you very much for staying with us.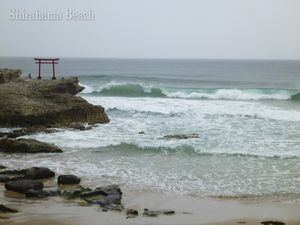 I took this picture on the beach behind Shirahama shrine this morning.
They had big waves today, but it was a good condition for surfing.