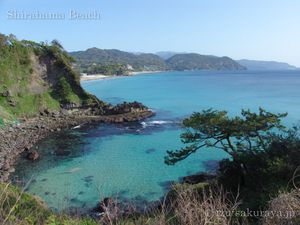 I walked along the seaside after I served breakfast for my children this morning, and I took some pictures.
We had very big waves in last 2 days, but it was really changed
after that and we have no big waves today.
The sea of spring has come
back agai!
We still have a little strong west wind, but it will be very
warm here in Shimoda today.
Click here to see the other photos which I took this morning.