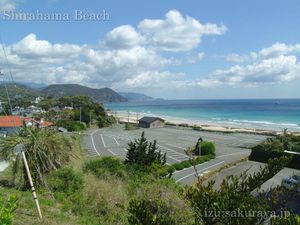 I took this picture on the way to the nearest beach "Shirahama" from our Pension today.
We had strong west wind in Shirahama today,
but it made the air in Shirahama very clear.
So we got a gorgeous scenery
today.
It was amaging and we were in almost summer.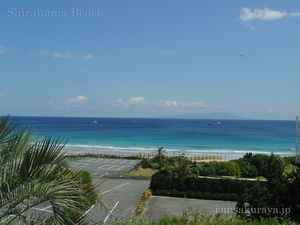 I love such a beautiful color and we are very lucky to live in Shirahama, Shimoda.