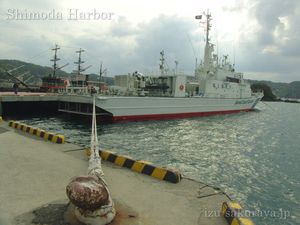 My daughter usually goes to high school by bicycle,
but I took her by my car to the school this morning.
Because it wiil be
rain this afternoon.
I took this photo on the way home.
This white ship is belongs to Japan Coast Guard, and there are some ships usually stay in Shimoda harbor.