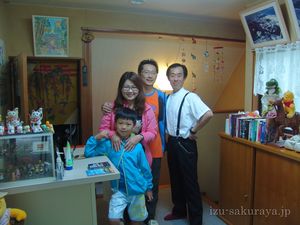 Seven years ago, they came to
Japan and stayed at Sakuraya for the 1st time.
They had already had
their son, but they leaned him on their parents and came to Japan.

And this time they came to Shimoda again with their son!
We were very
glad to meet the first repeat customers from Taiwan, and of course, we
had a good time and a great communication with this beautiful family
again.
Thank you very much for staying with us and your wonderful
presents and message.