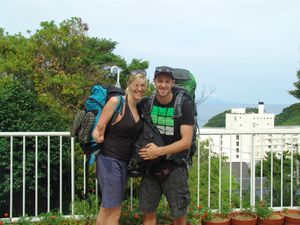 They came from Switzerland and stayed at
Pension Sakuraya for 2 nights.
Before coming to Shimoda they went to Osaka, Kyoto, Nagoya and Mt.
Fuji, and climbed to the top!!
During their stay in Shimoda it had been almost
sunny, and of course they went to the beach for swimming for 3 days.
But did you have a good time here in Shimoda?
Thank you for staying with us.