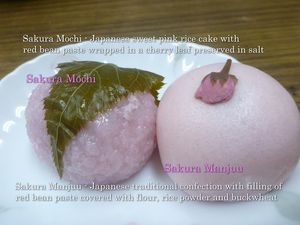 Have you ever tried this?
These are Sakura Mochi and Sakura Manjuu.
They are Japanese traditional confection.
In this season we can see these sweet at a lot of places in Japan.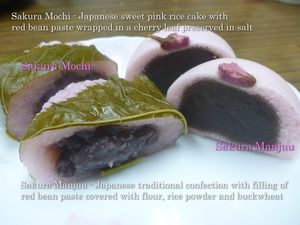 Sakura Mochi makes us feel that spring has come!!
If you come to Japan in spring why don't you try this?