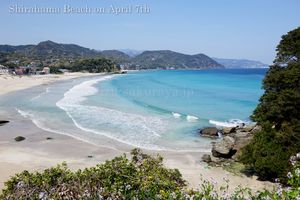 I walked on the seaside road after a long time.
We had a little cold west wind today, but the sea was really gorgeous.
I wanted to show our customers this beautiful scenery on last weekend.
The air temperature is getting higher and higher in this season.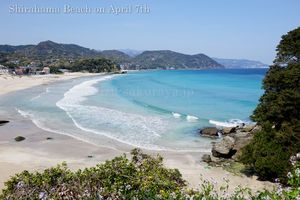 If the beach condition was same as today we would be able to swim in Golden week, at the beginning of May!