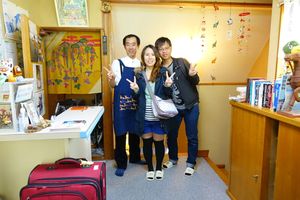 They came from Taiwan.
They have come to Japan twice, but it was a first time to vist Shimoda and stayed at Pension Sakuraya for 3 nights.
They walked around in Shimoda city and went to the beach early in the morning to see the sunrise.
Actually she is expected, and they will have a new family in next September.
Take care of yourself and have a good baby.
Thank you for staying with us.