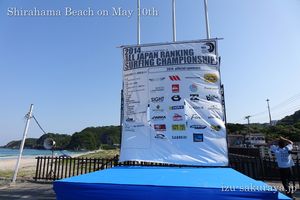 All Japan Ranking Surfing Championship has been held in Shirahama since yesterday.
As our customers who stayed with us last night participated this competition I went to the beach to support them.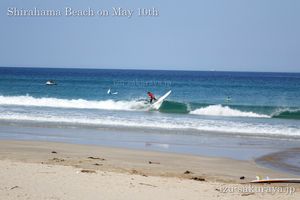 We sometimes have very good waves for surfing, but they didn't have it.
It wiil be a final stage of this competition tomorrow.
The condition is not so good, but do your best and be a winner!
You can see the other pictures on the Facebook album.
Seaside Pension Sakuraya in Shirahama, Shimoda