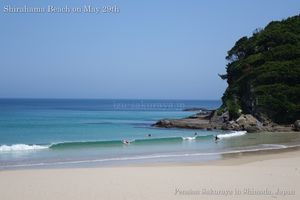 It was sunny and very hot here in Shirahama today.
I went to the nearest beach "Shirahama" this afternoon.
The sea water was shining under the sun light.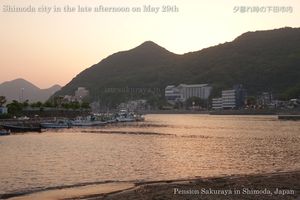 And I went to Shimoda city by bicycle this later afternoon.
The sun had already set in the western mountain, but the city was beautiful in the evening twilight time.