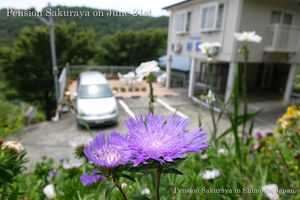 It was cloudy all day here in Shirahama today.
There are a lot of kinds of flowers on the slope in front of Pension Sakuraya.
And we can see beautiful flowers blooming in each season.
I went to the nearest beach "Shirahama Beach" to take pictures.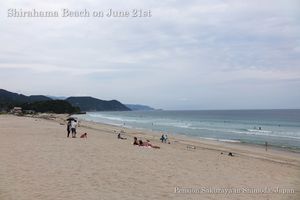 There were a lot of people on the beach, It was cloudy though.
Some of them were surfing, walking, sleeping, and swimming.