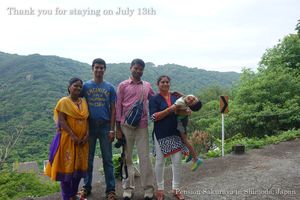 They are from India and have lived in Tokyo since 8 years ago.
It was their 1st time to visit Shimoda.
We were very glad to hear that their friend recommended this Pension to them.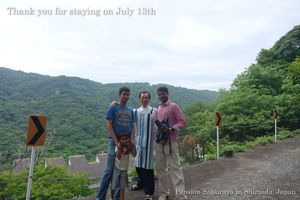 They went to a cave in Touji in Shimoda and Seven waterfalls in Kawazu town after check out.
Thank you very much for staying with us.