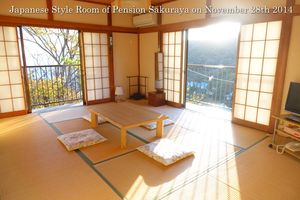 It was very beautiful this morning, but it became cloudy and we had a little shower this afternoon.
I took this picture this early morning.
This is a Japanese syle room which accepts 5 or 6 people in busy season has both a sea view and a mountain one.
Even in winter it's very warm in this room because of the sun light through the window, so we can have a very good afternoon nap.