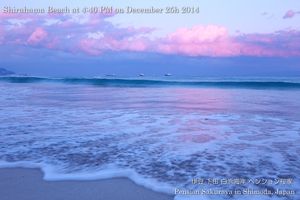 When I was cleaning the guest rooms this late afternoon I found out the clouds in the east sky was getting colored red at the sun set time.
So I went to the beach to take pictures in a hurry.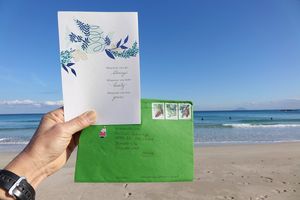 Then I was able to see the gorgeous sunset today.
By the way, I got a Christmas card 3 days ago from our friends who live in the United States and stayed at Pension Sakuraya just once several years ago.
Actually this is the only one Christmas card that we got this year. Because most of us, Japanese don't have a custom like this and because we have to prepare the new year cards in this season every year.
We are appreciated very much….