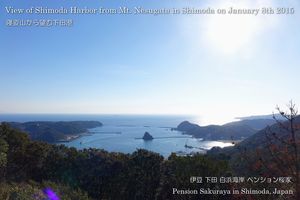 We had a little cold wind, but it was beautiful day again here in Shimoda today.
I walked on the seaside road and went to Mt. Nesugata in Shimoda after several months, and I took some pictures on the top of mountain.
This point has very good view of Shimoda harbor.