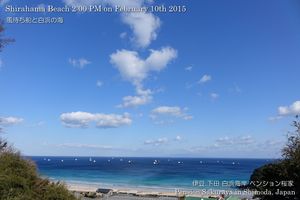 There were a lot of ships on the sea, because they came to this beach to protect themselves from the strong west wind.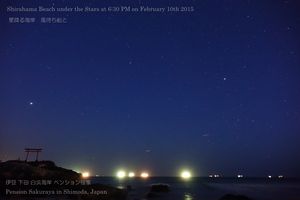 I walked in the mountain behind Pension Sakuraya at around 2:00 PM, but I went to the beach to take pictures of ships under the stars after 5:00 PM.
It was really cold this late afternoon.