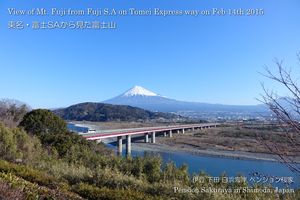 My family and I went to Shizuoka to meet my daughter yesterday.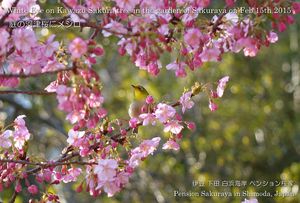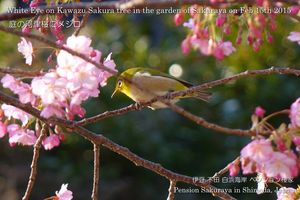 On the way to Shizuoka, we could see the gorgeous Mt. Fuji with snow clearly under the blue sky.
By the way, after I came back from walking on the beach I saw a could of white eye in our garden this afternoon.