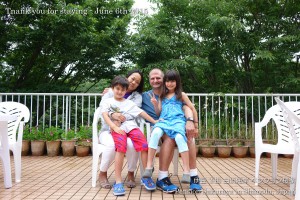 They came from the United States and stayed for 2 nights.
On the 1st day they went to the beach under the beautiful sky after they checked in, and they tried snorkeling tour in Shimoda on the 2nd day.
Thank you very much for staying with us.
We are looking forward to meeting you one day again!