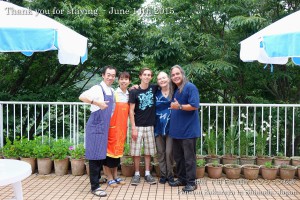 They came from California in the United States and stayed for 5 nights.
It was a second time for us to welcome them since 2 years ago.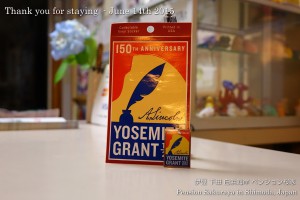 During their stay they had a lot of experiences, for example, Hydrangea festival at Shimoda park, walking in the town of Shimoda and around Shimoda harbor, Cable car (Ropeway) at Mt. Nesugata in Shimoda, Food Spa at the train station, Seven waterfalls in Kawazu town, Sushi bar, Wasabi icecream, Soba noodle with natural Wasabi and loooot of things.
In addition, of course, they went to the beach for walking and surfing every day.
Thank you very much for staying with us.
We are looking forward to meeting you one day again!