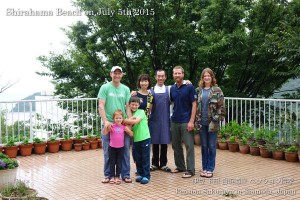 They came from Yokosuka in Kanagawa prefecture and stayed with us for the 1st time.
They went to the beach before breakfast and the children got into the water.
And they went to the aquarium and the seven waterfalls after check-out. How did you like it?
Thank you very much for staying with us.
We are looking forward to meeting you again.