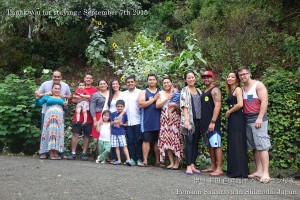 They came from Yokota airbase and stayed at Pension Sakuraya for 1 night.
Most of them have stayed in last June and it was the 4th time for some of them.
We had been worrying about the weather, but they didn't have rain on the 1st day.
We are looking forward to meeting you again.
Thank you for staying with us.