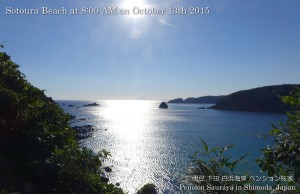 I took some pictures on Sotoura beach and Shirahama beach after I took my daughter to the school as usual.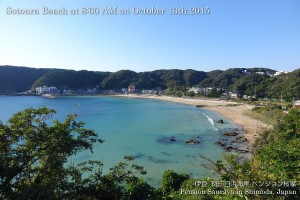 We had very strong west wind again today, but the air was clear and the blue sea was shinning under the sun.
Sotoura Beach is located between Shimoda city and Shirahama Beach, and the beach is shaped of a cove.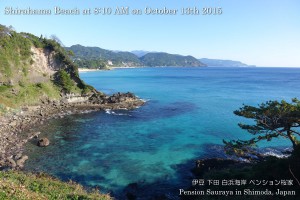 So they usually don't have big waves and it would be popular to the families with small children in summer.