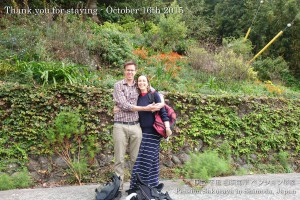 They came from Australia and stayed at Pension Sakuraya for 3 nights.
It was the second time to visit Japan, but they came to Shimoda for the 1st time.
During their stay they walk around the beach and relaxed in their Japanese room.
They went to Izukogen and Kyoto after check-out.
Thank you for staying with us.