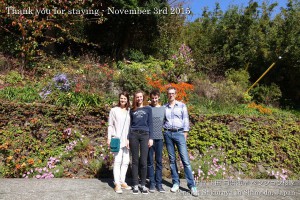 They are from France and have lived in Japan since 2 years ago.
We are very happy to hear that their friends who have stayed with us recommended our hotel to them.
During their stay they walked on the Perry road, went to Onsen, and had dinner in Shimoda town.
After checked out they went to Dogashima and drove back to Tokyo looking over Mr. Fuji.
Thank you very much for staying with us.
We look forward to meeting you again.