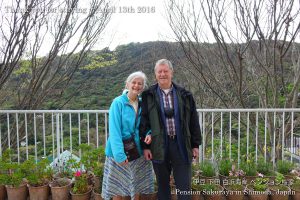 They came to Japan from England to meet their son and his family.
They stayed in Tokyo for 2 weeks and came to Shimoda after that, and stayed with us for 5 nights.
They went to many places around Shimoda and he rented a bike to go to Irozaki cape.
We had very good time with you.
Thank you very much for staying at Pension Sakuraya and take care of your long flight to England.