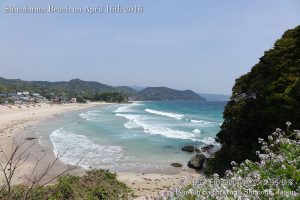 It was sunny again here in Shirahama today.
After shopping in Shimoda I went to the park on the way home.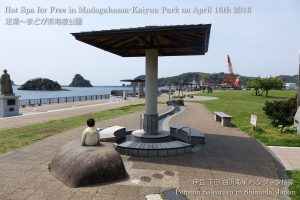 There is a park called "Madoga-hama" just in front of Shimoda harbor and you can take a free foot spa looking over the bay.
Come and try this spa under the sun shine!