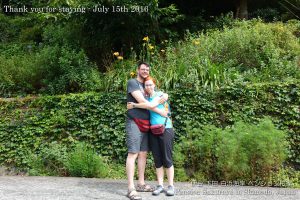 They came from Belgium and stayed at Pension Sakuraya for 3 nights.
After arriving in Japan they stayed in Tokyo and Hakone, and came to Shimoda.
We didn't know before they came, but this travel in Japan is their honeymoon for about 2 weeks!
We appreciate that they chose our Pension as the hotel of their honeymoon in Shimoda.
Congratulations!
We wish you a long happy married life.
Thank you for staying with us.